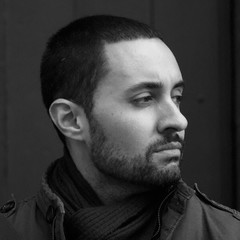 Alejandro Gonzalez
Concept Artist
Miami, United States of America
Summary
I provide conceptual illustration for the advertising and entertainment industries. I have worked with ad agencies and filmmakers in bringing their creative concepts to life. Along with my draftsmanship, I'm also able to implement CGI into my workflow for more impressive and efficient results.
Education
Ringling College of Art and Design, Sarasota, FL Bachelor of Fine Arts. May 2010, Major: Illustration,
Qualifications
● Expert knowledge of 2D painting techniques.
● Great eye for composition, mood and lighting.
● Well versed in 2D texturing techniques such as photobashing and photo tiles.
● Model and render 3D assets for use in 2D finished artwork.
● Skilled in sequential illustration for storyboards and animatic previs.
Skills
Concept Design
Concept Art
Storyboarding
Illustration
3D Modeling
key art
shooting boards
Character Design
Software proficiency
Experience
Freelance Concept Artist at Freelance

New York, Miami, Los Angeles

Concept Key and Character Art, Storyboards

● Worked closely with clients during sketch and development phase in establishing concept, composition, lighting.

● Made revisions accordingly to finalize designs and concepts.

● Made decisions about software and work process according to client expectations, time, and scope of work.

● Storyboarded narrative projects as well as popular brand campaigns for several advertising agencies.